Service Areas - Northern Virginia Gutter Company & Gutter Repair Services Near You!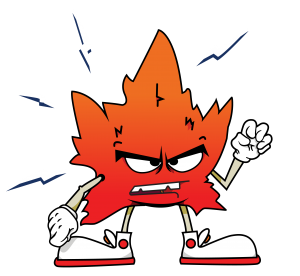 When it comes to offering the best gutter services possible – which includes gutter installation, gutter guards, and gutter repairs – we have a very simple philosophy at Gutter Gurus of Woodbridge:
When it comes to gutters, "Near Me," is always close to us!
About Gutter Gurus Services Near You!
Put simply, if you live in Northern Virginia and need gutters, there is a 99.9% chance we can help you make it happen. To help you with your search for a gutter company, we have created a shortlist of cities we currently serve with our rain gutter services:
Dumfries
Dale City
Lakeside
Lorton
Haymarket
Gainesville
Bristow
Stafford
This list is not meant to be giant or in alphabetical order, it's just to help you gain an idea of where we do most of our work! If you don't see your city on the list, simply reach out below and let's see if we can help you with your gutters!
Gutter Services Near You – Actually, We Come to You!
We like to always let prospective homeowners know just a little about us! Gutter Gurus was founded in 2019, but we have been in the gutter industry for over 12 years!
Really, if you count the time Gutter Gurus Woodbridge owner Luke worked for his dad's exterior remodeling company, gutters and exterior services have pretty much always been part of his life!
That being said, we love helping homeowners with their gutters, so here are some examples of our work for service areas we provide rain gutter solutions for!
Gutter Services we provide in Woodbridge:
Gutter Services we provide in Stafford:
(We love the short drive up 95 North!)
Gutter Services we provide in Springfield:
Check Out The Service Area Map!
Some other services areas near you we have installed gutters!
In addition to Woodbridge, Springfield, and Stafford, we have helped countless homeowner in the following cities as well!
Dumfries
Dumfries Gutter Services:
Dale City
Gutter Services we provide in Dale City:
Lorton
Gutter Services included in Lorton:
What About Gutter Cleaning Services You Ask?
When it comes to gutter cleaning, we always recommend using Raindrop gutter guards instead. This comes with free cleaning and in what it costs to clean your gutters for three years, you can have gutter guards that require absolutely no cleaning at all!
In fact – we guarantee it with our no-clog warranty!
We have partnered up with a local Exterior Cleaning Company that offers cleaning services like gutter cleaning.
Email:
Luke@mygutterguru.com
Mailing Address:
1051-B Cannons Court Woodbridge, VA 22191