You'll know it when it happens (and hopefully it never does), but the minute a normal rain gives the illusion of a waterfall coming off your roof…

The illusion is real, it's not a mirage and that means there is a high chance your gutters might be in need of repair.

Whether leaf accumulation has finally backed up your gutters, or the age of those old gutter spikes showed truel, gutter repairs are not something most homeowners typically think about.

However, when you look at the circumstances, gutters are very vital to keeping the integrity of your home intact and if you think you need a gutter repair, act quickly!
When Do You Need Gutter Repairs?
Whether you're looking for information on gutter repair in Woodbridge, Va, Manassas, Va or anywhere for that matter here is what we have to say when it comes to the matter:

If you think you see a problem, you're already late to the party in most cases.

Unless a sudden windstorm knocks the gutters off your home or a tree branch damages your gutter system, in most cases gutter issues arise overtime! Weathering, improper maintenance, and other factors can lead to your gutters slowly becoming in need of repair.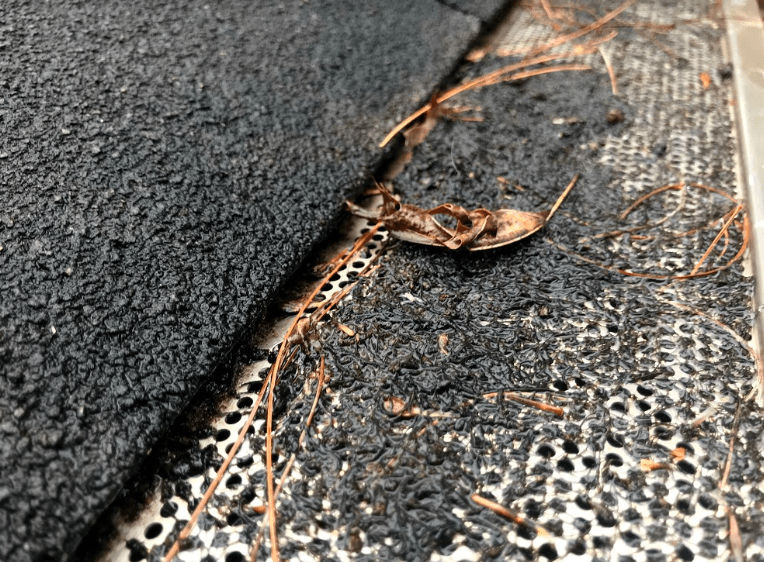 Signs you might need a gutter repair include:
Water falling off your house during heavy rainfalls
Noticeable gaps between your gutters and fascia boards
Gutters sagging in the middle
Mismatched gutter elbows, downspouts, pieces.
Tree branch has damaged gutter
The wind has displaced your seamless gutters
So while the signs may or may not be that obvious that you need a gutter repair company like Gutter Gurus to come to check out your gutters, here is why gutters are so vital for your home!
Use our Gutter Calculator:
Today we aim to not only help you with your gutter questions, but here is a gutter estimator you can use for free. You can get an instant gutter quote using our
Gutter Caculator Tool!
Common Problems from Damaged Gutters:
Similar to how you don't want that missing shingle on your roof to lead to a bigger problem – such as leaks in your home – the same can be said for your gutters.
Common problems that arise when gutters are in need of repair include:
Parts of your exterior home exposed to excess water
Foundational issues due to increased water exposure
Erosion
Stagnant water and standing water around the home
Possible leaks (Rainwater is not meant to run down the side of home)
While some of these problems can evolve over time (5-10-15 years even), some may occur when wind storms like the Northern Virginia wind storm of March 2018 hit. And in many cases, it's sometimes actually better to replace your gutters instead of repairing them!
Old Gutter Spikes? One of the biggest issues with gutters is gutter spikes. At Gutter Gurus of Woodbridge, Va we use hidden screw-in gutter hangers. They're so strong you can do a pull up on them and they'll never come off your home!
Is it simply better to replace your seamless gutters?
Gutter repair is something that most homeowners can't do on their own – especially considering most gutters in Northern Virginia are seamless (not sectional). Without formal expierence replacing and fixing gutters, a simple gutter repair is not for the DIY type!
Seamless gutters are custom-fit to each home and in most cases, it's simply more cost-efficient to replace a seamless gutter strip then it is to pay for a repair. Not to mention, gutter repairs are also like bandaids, they're not always a longterm solution!
That being said, here is the simplest way to determine if following through on a gutter repair makes sense, or just replacing your gutters:
Use our Gutter Calculator here and estimate how much new gutters will cost! It's that easy. You will just need to measure your gutters using Google Maps or find a copy of your house plat with dimensions. If the cost of new gutters is less than or close to your repair costs, new gutters are probably better!
Gutter Guards might save the day!
Here is the truth behind the matter. Gutters are meant to last a long time when installed correctly and properly maintained.

If you have ever been the renter of a home, you might remember the contract stating you had to pay for annual gutter cleaning. That is because landlords and property management companies understand how important proper gutter maintenance is.

However, for some reason, most homeowners have a tendency to neglect their gutters. Perhaps this can be attributed to the fact they're out of sight, so they're also out of mind, but that still doesn't mean you shouldn't have annual gutter cleaning.

Let's agree though – gutter cleaning is a pain, but luckily there is a better solution:

Gutter Guards!
The cost of gutter guards for a single-family home typically offset themselves in 3-4 years of annual cleanings.

In other words, what you pay annually to have your gutters cleaned can easily be offset by using the Gutter Guru's Rain Drop gutter guard system.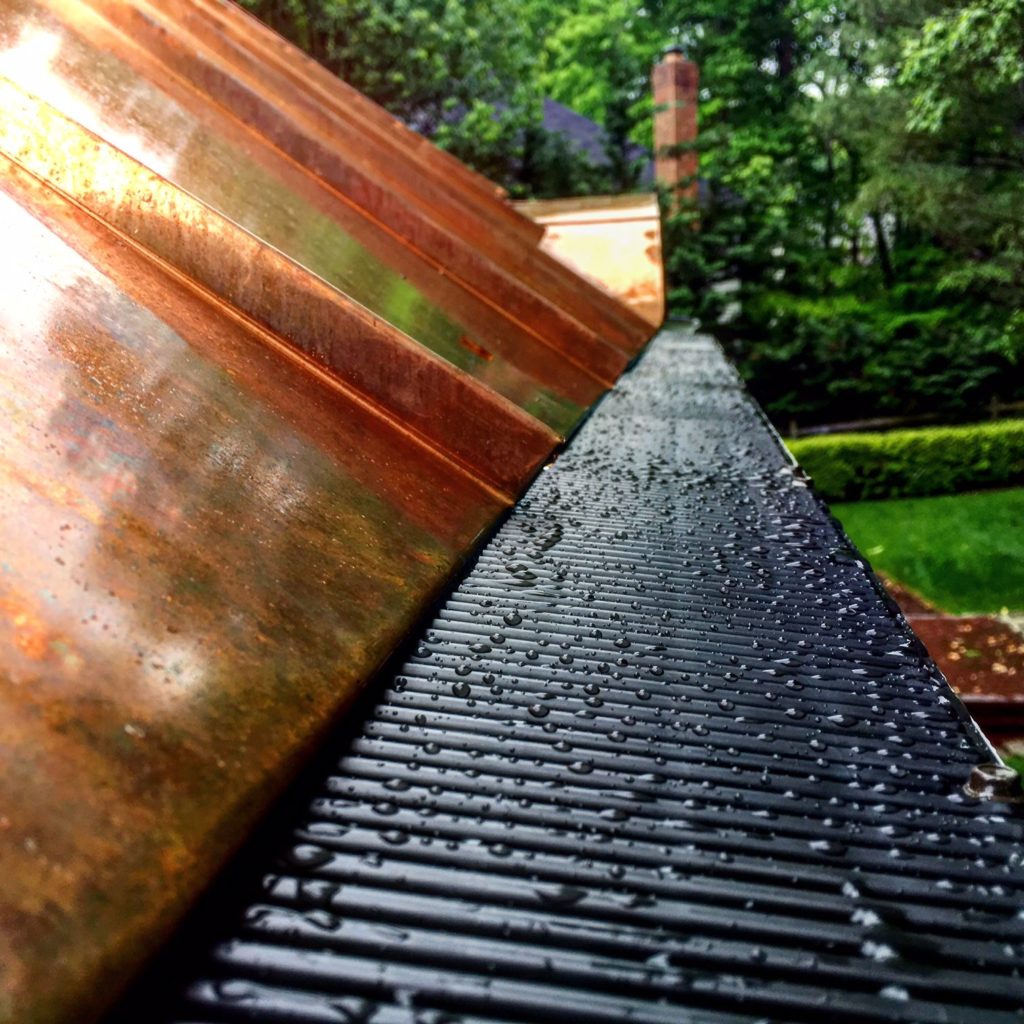 Most likely, the reason your gutters need repair is due to debris build up in your gutters. Heavy rains saturate the gutters and when blocked, the water has nowhere to go. This results in improper gutter function and can cause many of the common problems we listed above.

Fortunately, Raindrop gutter guards solve two problems in one!

Rain Drop gutter guards by Gutter Gurus of Woodbridge make it so you won't have to pay for annual cleaning ever again – we offer a no-clog warranty
The custom fitting gutter guards prevent gutter clogs from ever happening again, thus you won't need any gutter repairs (unless a tree branch were to damage gutters)
Final Take on Gutter Repairs
Repairing your gutters may seem like a simple task, but it can get tricky depending on the scenario and the moment you pull your ladder out.

Standing up on a ladder that is two floors high is not meant for just anyone. To top it off, working with aluminum, gutter spikes, silicone and more can be a tedious task. That is why we encourage homeowners to take the following steps:

If the gutter repair is simple, give us a call and reach out to gather information.
Read up on seamless gutter installation
Use this free gutter estimator to calculate how much new gutters (or even a section) would cost ahead of time!
Until next time!